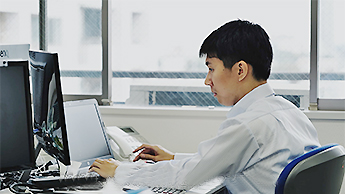 Online order management system for accurate delivery
The Purchasing Section uses its own order management system to collect data on orders received from the pre-cutting plants, the source of the orders. It is managed and operated by.
Checking the inventory of ordered products, placing production orders with each production plant, and managing the delivery date of products.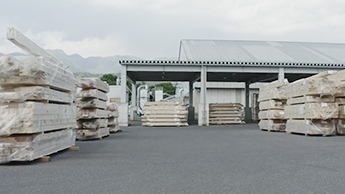 Integrated with production management systems to manage inventory and shipments
By introducing a production management system that can manage the operating status of each production plant, we are able to grasp the inventory status and production schedule of products and manage the delivery schedule to the customer in detail, enabling us to deliver products in line with the processing process.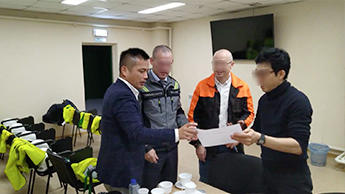 Unique logistic system for accurate and speedy shipment management
Even if the production of wood products is planned, if the supply to the customers is not accurate, there will be delays in processing and other problems cause, and smooth housing construction cannot be maintained.
We have built a unique logistics system to manage our online vehicle dispatch, which allows us to deliver wood products to construction sites nationwide in a timely manner.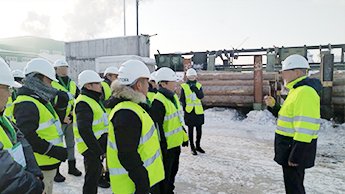 Close cooperation with overseas production companies in Northern Europe, Russia and North America
In total, Firstwood is handling 500,000 cubic meters (the equivalent of 11,000 40-ft containers) per year in Japan and abroad. We stock lumber.
In order to secure high quality and high cost performance lumber that cannot be made up by domestic procurement alone We are actively promoting imports from overseas manufacturing companies in Northern Europe, Russia and North America.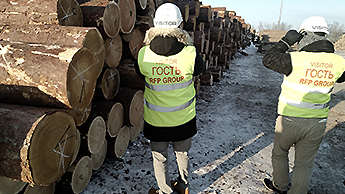 Directly visiting overseas production sites to check the quality of wood
When importing from a foreign production company with a different culture, the quality of the wood and the management of delivery are very important. Important.
Whenever we import timber, we visit our local subsidiaries directly to learn about their production processes and how to handle shipments. We strictly control the situation and other factors. In order to procure high quality lumber at a lower price, we work closely with our local subsidiaries. We're trying to communicate.


Aggressive development of new overseas production sites
The number of housing units supplied by the Iida Group Holdings companies, which are our main customers, is 46.6% per year, 000 units.
When including other construction companies, we can provide a stable supply of building lumber equivalent to about 50,000 homes per year. We must do this. In order to do so, we must constantly seek out new sources of imports and reduce import costs. We will continue to make the most of our overseas network and know-how.

We will continue to make the most of our overseas network and know-how to make new transactions with our customers. We will continue to develop the future.