Global Employee Vol.4
S.
I.
(from Russia)
Purchasing Department, Tokyo Office
Just like a tree grows over many years, the knowledge and experience I have accumulated over the years have shaped who I am today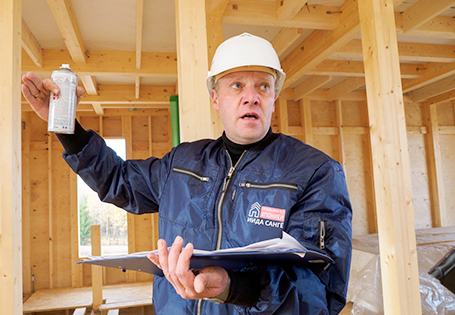 Having been involved in the lumber industry for many years in Russia, I was lucky to join a company affiliated with Iida Group Holdings. After working there, I moved to Japan and joined First Wood, where I am able to make use of my experience gained in Russia.
Improve communication skills, connect people and technology all over the world
My main tasks in the Purchasing Department are negotiating with Russian lumber suppliers and managing the lumber products. From time to time, misunderstandings arise between Japan and Russia, which is why close communication with local contractors on a daily basis is important. I would like to continue improving my communication skills and act as a bridge between First Wood and the world.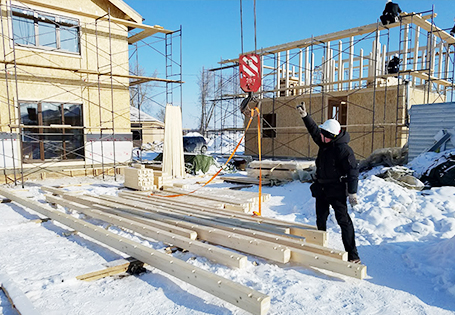 Japan's ecological post-and beam construction method is gaining recognition worldwide
I learned not only about wood, but also about traditional Japanese construction methods. Wooden construction will become essential in the future because it is an environmentally friendly construction method. Russia also acknowledged this fact and as a result, sales are steadily increasing. My goal is to spread Japanese traditional construction methods to the world.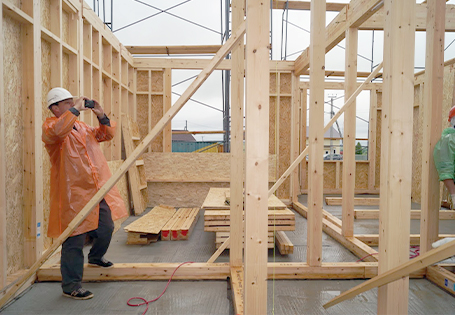 I like making things and contributing to the world
The reason why I chose this job is because I have always liked making and creating things. The act of building a house is directly connected to people's lives, which is an important responsibility and it gives me a lot of satisfaction in return. You can give shape to the things you like and make your work out of it, the challenges and possibilities are endless.
My creating journey has just begun.