Global Employee Vol.7
R.
R.
(from Tajikistan)
Construction department, Tokyo office
Becoming a bridge between Japan and international technical interns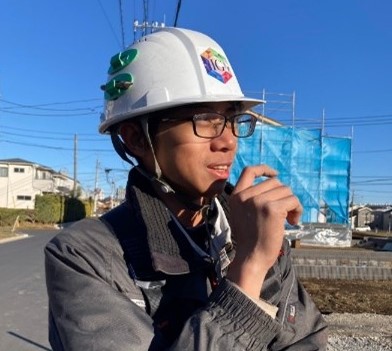 I am managing the international technical interns at our construction sites. Not only do I teach them about wooden construction, I also support them in their daily life. Since they are living in a foreign country, I help them with any difficulties they experience. I love showing them how wonderful it is working in Japan, and what a great opportunity it is to be able to learn about cutting-edge Japanese wooden construction methods. It is my mission to guide the technical interns, so when they return, they can use the acquired skills to improve the construction field in their home country.
Admiring my superiors' know-how and First Wood's broad business field
What especially struck me when I joined First Wood, was the experience and know-how of my coworkers. We try to improve on speed, accuracy but we also constantly revise the working processes so we can provide a safe working environment. I am eager to develop my skills by learning from my superiors so I can lead the technical trainees in the future.
Currently, First Wood is developing a wooden trailer house. It's a very simple but high-performance design, and it can be used for temporary offices, lodging or even emergency housing. Additionally, we are also promoting sustainable biomass energy by using sawdust from our factories as fuel.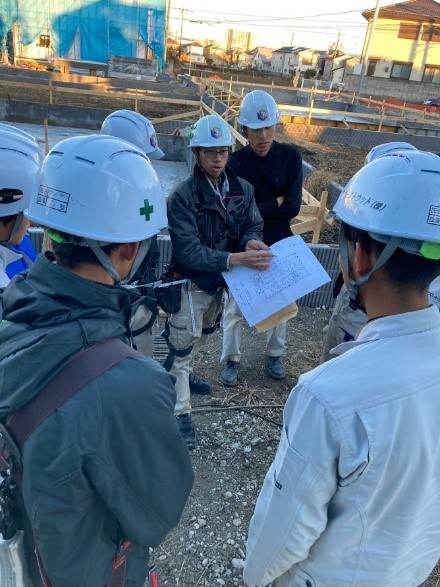 Promoting Japanese wooden architecture through First Wood
Japan has more than 1000 years of experience with wooden construction, which resulted in a rich architecture that is also suitable for countries with humid and hot weather. In my country, Malaysia, there certainly is room for expanding the wooden construction market. It is one of my future goals to do this with First Wood. With our international staff, it is possible to expand not only in Asia but worldwide, which I am really looking forward to.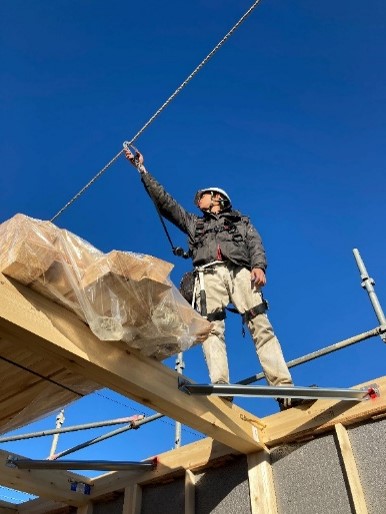 Determined to provide a good working environment
The ideal future technical interns are hardworking people that are interested in architecture, wooden construction in particular.I will always be there for support at work and daily life, so you will be in good hands while working in Japan. Let's introduce Japanese wooden construction to the world together!